Volunteer
The Corrymeela Horizons Programme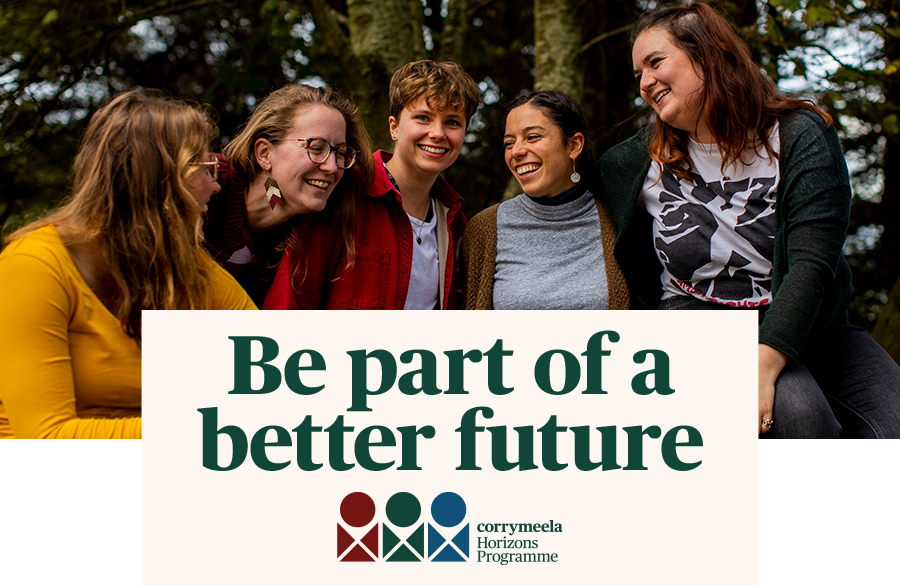 Please note: Applications for this upcoming year (2023–2024) are currently closed.

Looking for a life–changing experience?
Our Horizons Volunteer Programme offers you the opportunity to spend a year living at our Ballycastle Centre, assisting our teams as they deliver programmes for groups from different backgrounds and enabling participants to nurture deeper relationships and explore how to live well together.
Find out more about the Horizons Programme
Find out more about our Volunteers